Contact us:

Tel./fax: +7 495 9395478,
Senior Researcher,
Dr. Lyubov A. Klimina
Mobile: +7 985 7824373,
E-mail: klimina@imec.msu.ru,

Scientific Researcher,
M.Sc. Andrei P. Holub
Mobile: +7 926 7680940,
Line ID: holub
holub.imech@gmail.com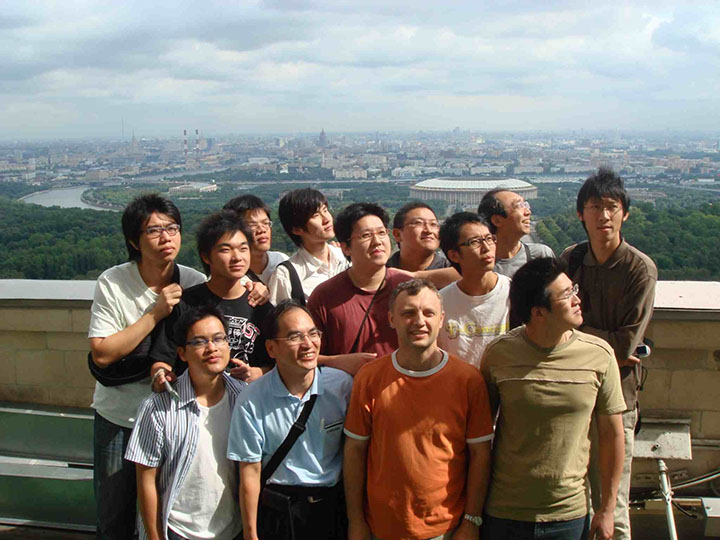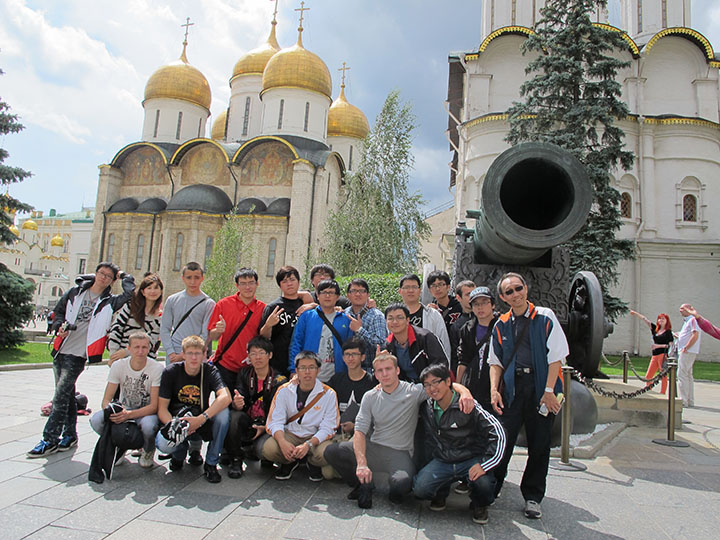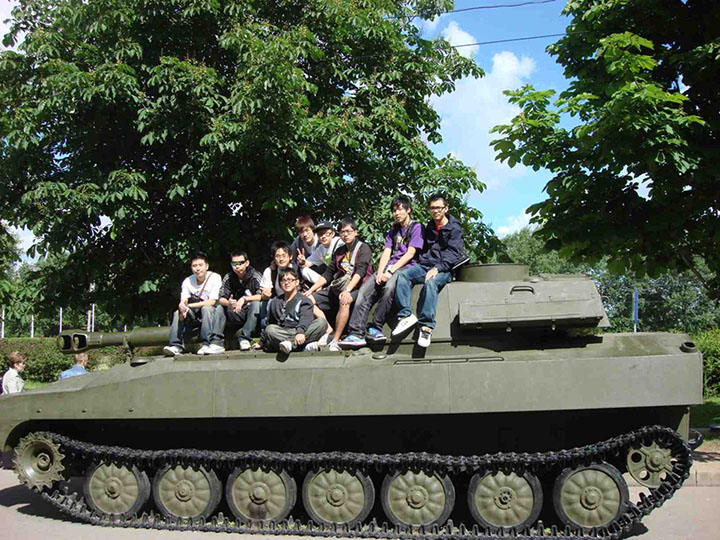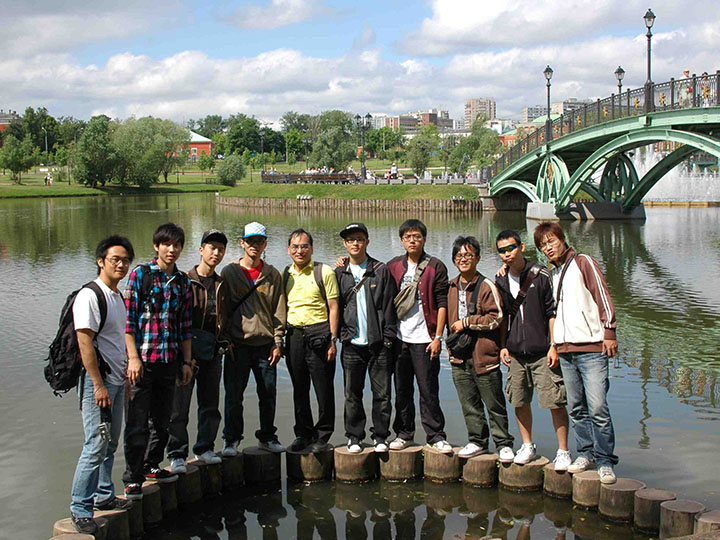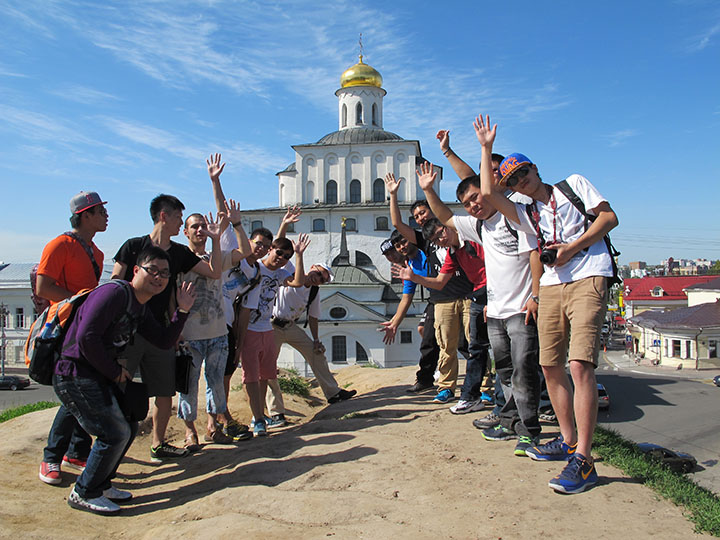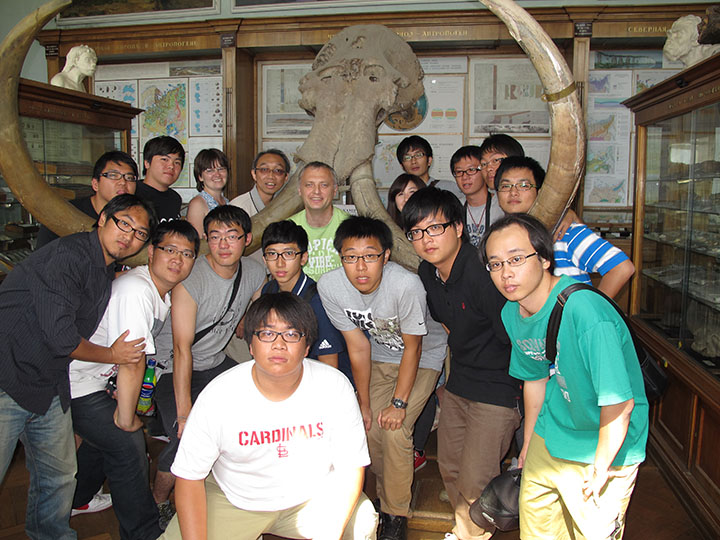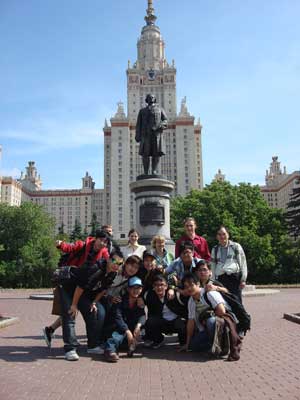 The International Summer School "Computer Technologies of Engineering Mechanical Problems" is a program designed for University students studying different branches of mechanics and engineering. Participants are introduced to the unique academic and cultural environment of Lomonosov Moscow State University, Russia. The Summer School is a comprehensive package involving academic tuition, and a wide range of cultural activities and excursions.
The Summer School is organized in the Institute of Mechanics of Lomonosov MSU. Our Institute is the scientific base for advanced research in all areas of modern mechanics.
The scope of the school comprises important branches of mechanics: robotics and mechatronics, fluid mechanics and wind engineering, material science and deformable body mechanics, etc. Professors from different laboratories of the Institute of Mechanics introduce students into different mechanical phenomena and demonstrate corresponding experiments. Researchers from Keldysh Institute of Applied Mathematics (Moscow) and Moscow Power Engineering Institute (Moscow) also take part in the work of the Summer School. Special attention is paid to questions related with construction of mechanical and mathematical models of the discussed phenomena. In different years, the school was attended by young scientists and students from leading universities of Russia: Yuri Gagarin State Technical University of Saratov, Omsk State Technical University, Moscow Power Engineering Institute (Moscow), Southwest State University (Kursk), Astrakhan State University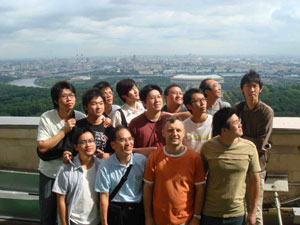 Students participating in Summer schools not only are familiarized with theoretical and practical aspects of problems relating to different fields of mechanics, but also acquire invaluable experience of international communication. Students get acquainted with Russian culture and history. Living in the dormitory of the main building of the Lomonosov Moscow State University gives students a chance to communicate with people of different countries and nations. This contributes to overcoming the interlanguage and international barriers. This is a unique chance for students to expand their horizons, to integrate into the international communication and modern world science.
In the context of the school there are organized language courses. At the language courses students learn with elements of the Russian language related with professional orientation.
Students having completed the course the most successfully can be recommended for visiting the Moscow State University for longer period.
The tradition of the Summer School arose from the cooperation between the Institute of Mechanics of Lomonosov MSU and Chien Hsin University of Science and Technology, Taiwan (www.uch.edu.tw). Students and Professors from leading Taiwan Universities: NTU (www.ntu.edu.tw), NCKU (www.ncku.edu.tw), Feng Chia University (www.fcu.edu.tw), National Quemoy University (www.nqu.edu.tw), also attended the Summer School in the LMSU Institute of Mechanics.